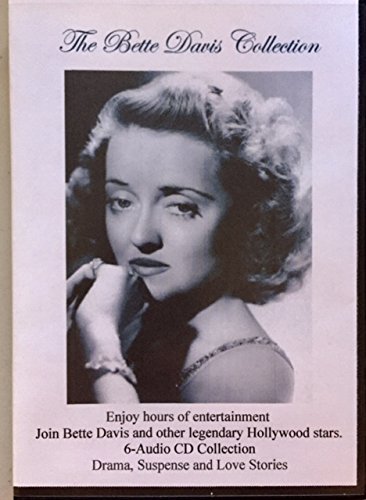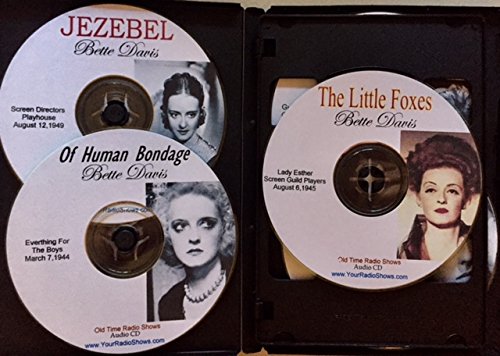 6 audio CDs in this beautiful, sealed case collection. Each CD is exclusively designed for this collection. Live, old time radio shows from 1938-51. Drama.

The Bette Davis Collection Vol. 2. 6 Audio CDs - Radio Theater, Drama, Suspense, and love stories!

You will enjoy this wonderful collection starring the legendary Bette Davis. Each Audio CD is 30 minutes long. These shows are from various radio shows... We also offer The Bette Davis Collection Vol.1 shows are from the Lux Radio Theater. Check our Amazon store out for more information.




_________________________
EPISODES
The Little Foxes
Of Human Bondage
Adolf and Mrs. Runyon
Jane Eyre
JEZEBEL
Goodnight Misses Russell
You will enjoy these live radio shows adapted from your favorite motion pictures...with Lux Commercials!
_________________________

Public Domain.
Label exclusively designed for YourRadioShows.
Compilation by YourRadioShows.
This collection is in a sealed case.
These CDs are in the AUDIO format.
Proudly Made In The USA
Please remember some shows are 80 years old and in their original state. Please email if you have a question!