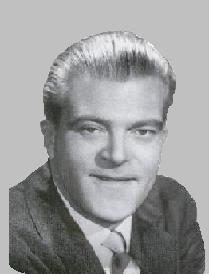 Host Bill Foreman
These are Tales of Mystery and Terror.
"I am the Whistler and I know many things, for I walk by night. I know many strange tales hidden in the hearts of men and women who have stepped into the shadows. Yes, I know the nameless terrors of which they dare not speak."
In the world of The Whistler, fate has a few speed bumps and nasty curves for the hasty acts of the foolish! Those with a taste for crime and the macabre will enjoy the world of The Whistler.
The show began each week with the signature echoing footsteps and haunting whistled theme. Our host is the moody Whistler, (Bill Forman served as the Whistler for most of its run) who serves as host and narrator in these twisted tales of fate.
Dorothy Roberts did the whistling of the 37 notes weekly for 13 years. Wilber Hatch composed and directed the fine mood music.
The show which ran from 1942 to 1954 was produced and directed by George Allen.
1 CD, 110 shows in MP3
This CD is in the MP3 format