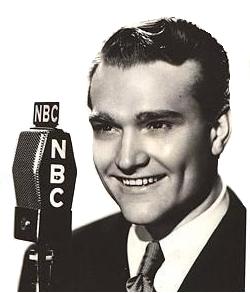 He introduced us to memorable characters like… San Fernando Red, Cauliflower McPugg, George Appleby, Clem Kadiddlehopper, Sheriff Deadeye, Freddie the Freeloader, Junior the Mean Widdle Kid…

Red said he worked his way up to radio by doing "everything but opera." He got on radio with Avalon Time and soon his Raleigh Program, began in '41, took him to the top.

All through the WWII years he kept America laughing, except for a '44 stint as a drafted private who made it his job to entertain the troops.

His rapid-fire jokes and gags, along with physical comedy and extreme characters at the drop of a hat were rarely equaled. In the late 40's and early 50's Skelton's show slowed its pace a little as Red developed his masterful storytelling skills in longer sketches of American life. Thankfully Red continued on TV.

Throughout his career, he kept to his roots, remaining a true clown with a genuine love for all the oddball characters he did. His audience felt Red's comedy came from his heart, and they loved him for it.

Besides being a comedian, he was also a famous painter of clowns, an author, poet, music composer, movie actor… and a true Patriot.

2 CD set 178 shows - total playtime over 90 hours.
These CDs are in the MP3 format.