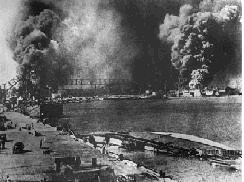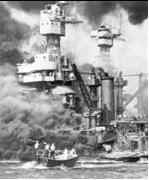 This historical CD is prepared completely of material that was broadcasted on all of the major radio networks at the time the U.S. was drawn into war by the Japanese bombing of Pearl Harbor. The principal focus is on December 7, 1941, the day of the attack, and the remainder of the CD follows the repercussions of that event as they played out from beginning to end of December 1941.

This CD contains radio shows that contain newsbreaks, stories, entertainment and music having to do with this day in history and Pearl Harbor. Hear first hand Fred Wilkins in Manila, Philippines and Franklin D Roosevelt declare war on Japan, as he goes before congress. Listen to many different reporter's accounts of this tragic day.

1 CD with 59 shows from 1941.
This CD is in the MP3 format.