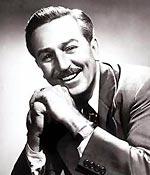 Walt Disney

Here is your chance to own the very Rare collection of Original Radio Broadcasts With Walt Disney.

"THE MICKEY MOUSE THEATER OF THE AIR"

Broadcast on NBC and Sponsored by Pepsodent Tooth Paste



STARS: Walt Disney (Mickey Mouse), Thelma Boardman (Minnie Mouse),
Stuart Buchanan (Goofy), Clarence Nash (Donald Duck), Florence
Gill (Clarabell Cow)

MUSIC: Felix Mills Orchestra, Donald Duck's Swing Band,
The Minnie Mouse Woodland Choir

7 shows from 1938 on 1 CD in MP3.
This CD is in the MP3 format.