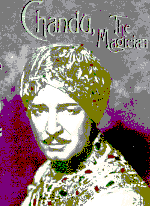 Chandu The Magician brings you into the world of intrigue,

high adventure and mystery. "The magic of Egypt and Baghdad

with their strange secrets and ways will hold you spell bound." "Many tales are told on the radio, but none are like Chandu The

Magician." The story of Frank Chandler, but known in the east as Chandu.
167 Shows from 1948-1949 Complete Series.