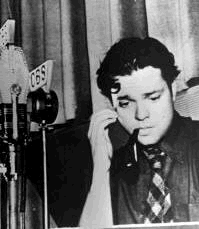 At the end of the eighteenth show of The Mercury Theater Of The Air, Orson Welles announced that the Campbell's Soup Company was to sponsor the series. After a couple more shows, the series changed its

name to The Campbell Playhouse. The new series remained similar to the old, with Orson Welles still active, and the shows sixty minutes long. Although some stories were based on classic books, popular movies were also done. Thanks to Campbell's sponsorship, the listening audience was treated to more shows featuring the genius of Orson Welles.
20 Shows from 1938 - 1940.
This CD is in the MP3 Format.