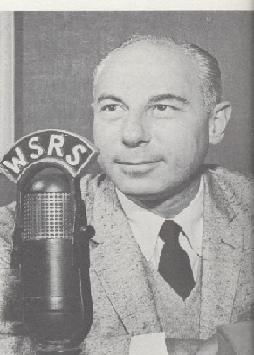 Bill Stern's Sports Newsreel aired from October 1937 through June of 1956. Stern's gift for storytelling made the Newsreel the hit it was. During the 15 minutes of each show, he offered extremely colorful stories dealing with sports and sportspeople. Never allowing the facts get in the way of a good story, he told not only of sports figures, but of presidents, actors, actresses, band leaders, and others not normally associated with sports. Every week he would have a famous guest appear for a short segment to either corroborate a story about themselves, tell a story of their own, or sit in while Stern was on vacation and tell stories from Stern's latest book of yarns.

120 shows from 1942 - 1950.
This CD is in the MP3 format.