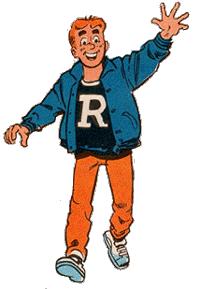 Best remembered as a 30-minute Saturday morning comedy that starred crazy teenager, Archie Andrews, played by Bob Hastings (1945-53), copied and competed with the popularity of The Aldrich Family. Archie's trademark laughter and his father's exclamation of "Quiet…Quiet…QUIET!!!" which overshadowed all other speech were most familiar with its audience.

29 Shows on 1 CD from 1946 - 1951.
This CD is in the MP3 format.