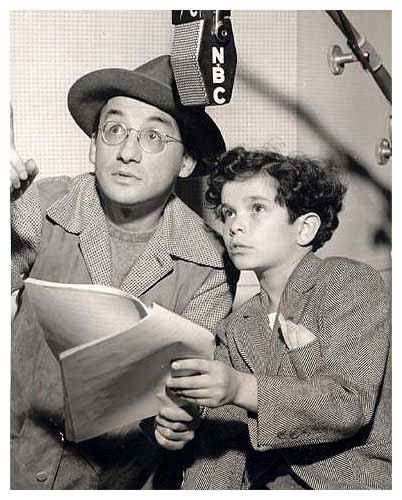 Listen to Arch Oblor open each show. These are 30-minute shows with many of Hollywood greatest stars performing plays written by Arch Oblor. Oblor, best known as the writer and director of Lights Out played a major role in radio History.
34 Shows... 1939 -1945.
This CD is in the MP3 Format.
_________________________
_________________________
EPISODES
Ways of Men - Past, Present, Future
The Cliff
Baby
Crazy Town
Steelworker
Another World
Miss American
Nobody Died
This Precious Freedom
The Women Stayed At Home
Johnny Got His Gun
Strange Morning
The House I Live In
Holiday 1940 X
Mr Ten Percent
Night
Mr Pyle Starring Burgess Meredith
The Truth
My Chicago
Parade
History of a Mug
Mirage
Family Nagashi
The Day The Sun Exploded
This Living Book
Johnny Got His Gun
Special to Hollywood
Come to the Bank
Big Ben
African Story
Revolt of the Worms
Bathysphere
Him or Me
The Dark Stereo